Partner Hotels
Book your room with one of our partner hotels near the start/finish line. Receive discounted rates for the National Women's Half Marathon & 8K.
Shuttle buses will be provided from each hotel on race morning.
Athletes staying at the Host Hotels may take the race shuttle to the start.  That service will run at 5:00 am and 5:30 am, and will take athletes to Ericson Circle which is just off of Independence Avenue and 23rd Street in West Potomac Park. Athletes from that point will walk along Independence Avenue and enter the race venue at West Basin Drive next to the MLK Memorial. See the Athlete Guide for more information.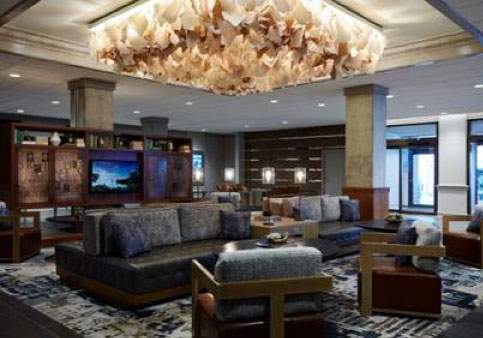 Washington Marriott Georgetown
Address: 1221 22nd St. NW, Washington, DC 20037
Deadline to Book: TBD, 2020
Phone: 202-872-1500
Experience the transformation of the Washington Marriott Georgetown, located between Georgetown and Dupont Circle in the heart of D.C. From a newly transformed lobby—part cocktail lounge, part wireless workspace—to the M Club lounge, with exclusive 24-hour access, it will never be easier to turn business into leisure. The bathrooms feel like a personal spa with updated tile, vanity and walk-in shower. We're even taking the routine out of your workout routine, offering digital classes alongside high-end fitness equipment.