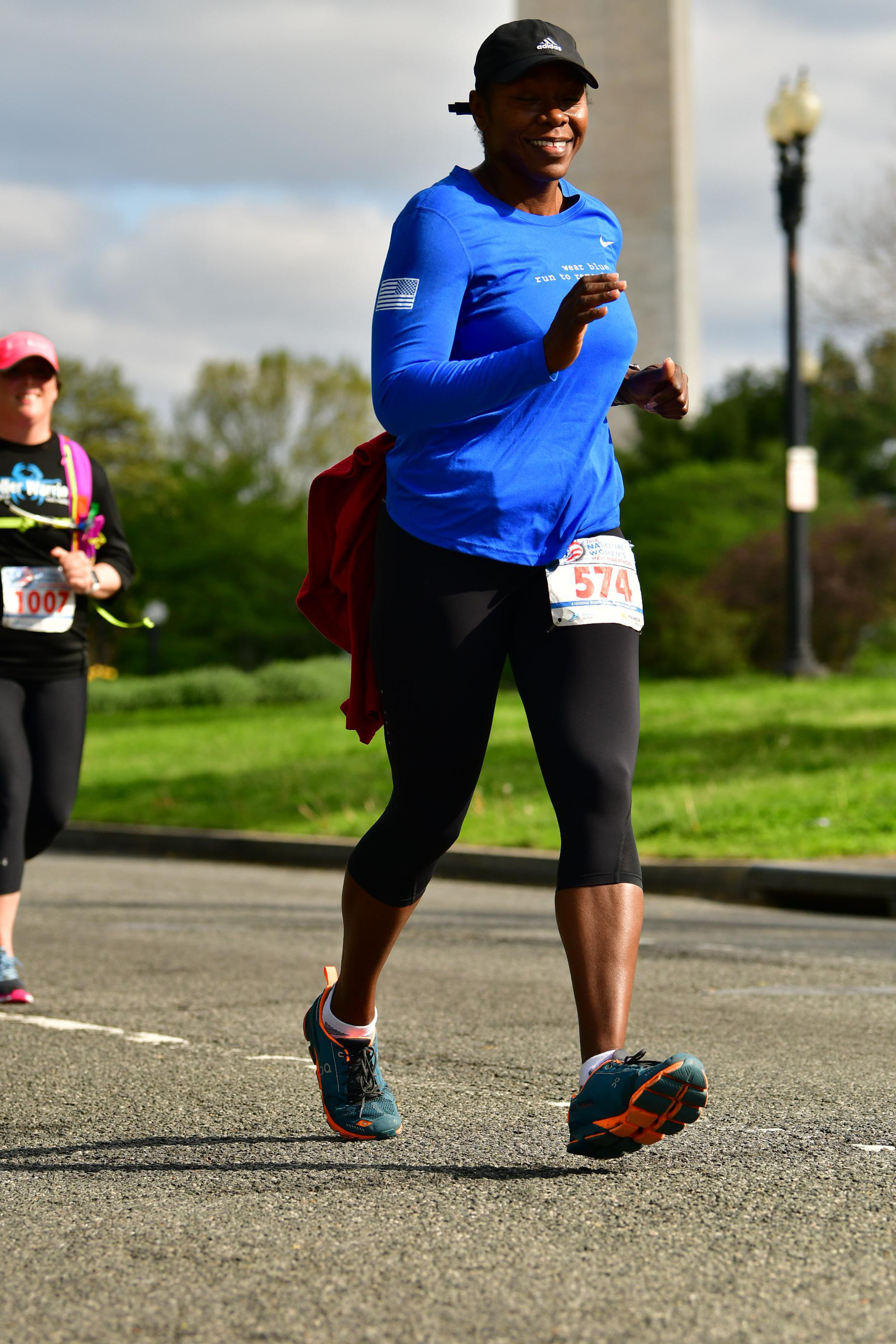 Registration Information
Date: Sunday, May 5, 2019
Time: 7:00 AM
Where: West Potomac Park (MAP)
Entry fees for both the Half Marathon & 8K event start at just $1.00 and increase from that amount as slots are sold out!
ELITE* (Must Meet Qualifications)
*Elite Note: Female competitors wishing to be placed in the elite seeded corral in either the National Women's Half Marathon or the 8K Road Race must submit a copy of results from the last 12 months to the Race Director – Contact Us – to receive your registration pass code. Elite spots are limited so please register early to secure your spot. Qualifications are as follows:
Half Marathon – Past results from 10K, 10 Miles or Half Marathon with a sub 6:50 per mile pace. Limited to 50 competitors.
8K – Past results from 5K or 8K Road Race with a sub 6:40 per mile pace. Limited to 50 competitors.
READ UP BELOW FOR HOT TIPS on getting one of those Deeply Discounted entry slots.
Active.com recommends logging in or creating your Active.com account, before registration starts. This will save you time during the registration flow. Please test your account login email and password in advance!
Once you select "Register Yourself" and the form questions load, your slot is officially reserved. You then have 15 minutes to complete the registration process or the discounted slot will be opened for another athlete and you will have to start the process over by reselecting a category.
Go right for a $15 or $20 dollar slot as most of the athletes will be vying for the $1, $5 or $10 slot.
If you receive a "You're in the queue" pop-up after selecting a category, refresh your browser instead of waiting in the queue.
If you select Express Registration please be aware that you will have to login to your Active.com account to complete that registration prior to the event date.
If you select Express Registration, and also select and complete a regular registration, causing you to have registered twice, and you request a refund or a cancellation of one of the duplicate entries, you will not be refunded the processing fee for the refunded or cancelled registration.
It is highly recommended that you use a desktop or laptop computer only when registering for best results! Smart phones or mobile phones as well as tablets, or mobile apps (eg Active App), have a much higher probability of slower or no connection to the Active registration platform for this type of registration special entry offer due to the increased demand on the system.
When registering please do not open multiple browser tabs to have more than one account login open at the same time in an attempt to try to increase your odds as this will not work. Active will not process more than one entry in a cart at a time.
The highest online registration rate for the Half Marathon event is $125, and for the 8K is $60.
The course time limit is 4 hours.
That's it – GOOD LUCK!
Lost race numbers are not replaced. You must re-register. Entry fees are non-refundable.
Registration Special Priced Entry Fees
Half Marathon
$1.00 –  $80.00 SOLD OUT
$85.00 – 400 Slots
$90.00 – 400 Slots
$95.00 –  400 Slots
$100.00 – 400 Slots
$105.00 – 400 Slots
$110.00 – 400 Slots
$115.00 – 400 Slots
$120.00 – 400 Slots
$125.00 –  Unlimited
8K Road Race
$1.00 – $35.00 SOLD OUT
$40.00 – 400 Slots
$45.00 – 400 Slots
$50.00 – 400 Slots
$55.00 – 400 Slots
$60.00 – Unlimited
All Pre-Registered National Women's Half Marathon & 8K Participants Receive:
National Women's Half & 8K Technical V Neck Women's Cut T-shirt
Finisher Medal for both Half Marathon & 8K road race
Bib Tag Timing provided by ChronoTrack
Complimentary Post Event Food & Refreshments
Live Entertainment at post race party
Receive Your Bib By Mail (Optional)
Athletes wishing to receive their race bib by mail may now take advantage of this easy option and never leave home!  For just $25.00 you can receive your race bib in the mail two weeks before the action begins at the 2nd annual National  Women's Half Marathon & 8K Road Race!  This is an option on your Active Registration.   This mail option will end on Friday, March 15, 2019 in order for us to process your request!  Please note, that athletes choosing this option will have to pick up their race shirt and goodie bag at Pacers Running Stores on Friday, May 3rd or Saturday, May 4th.  Or athlete's will be able to pick up those items at the post event party after the event is completed.  (No shirts or Goodie Bags will be given to an athlete without having their race number in hand!)
A Donation to American Heart Association Has Its Perks!
Cardiovascular disease is the No. 1 Killer of Women, causing 1 in 3 deaths each year.  That's approximately 1 woman every minute!  To combat these startling statistics and to build healthier lives for women, free of cardiovascular diseases and stroke, the National Women's Half Marathon & 8K has committed to joining the American Heart Association in its fight. Will you join them in 2019?
Register for the National Women's Half Marathon & 8k in Washington, DC and make a donation to the American Heart Association (AHA) during registration to receive race day benefits, provided by AHA!
Become Heart Throb and Make a Donation to the American Heart Association:
$25 – Receive Heart Throb Accessory
$50 – All the Above + Customized Bib
$100 – All the Above + VIP Bathroom Access
$250 – All the Above + Pre & Post-Race VIP Access (Heaters, Coffee, Massages, Photo Booth, Heart Healthy Treats & More!)